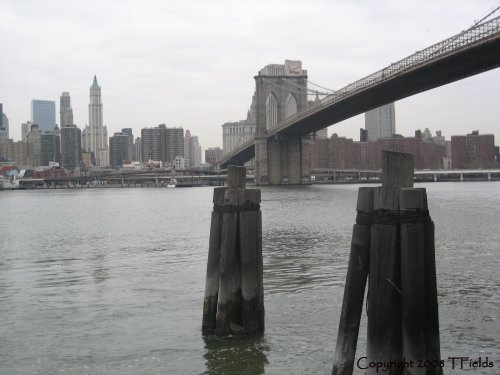 "Brooklyn In The Day"
copyright &copy 2008 anafrikanviolet, Color Photography

This is a shot of the Manhattan Bridge, looking into chinatown. This is from the brooklyn side in the Dumbo Neighborhood. One of my favorite places in Brooklyn.

If you have any comments or questions about anafrikanviolet's work or would like to purchase her work, email her at sistergrrl@hotmail.com.